The pandemic and its reverberations have been relentless, pummeling our industry with one complication after another. From staffing shortages, inflation, and sales disruptions to issues with shipping and the supply chain, running a business over the past few years has tested our resolve and forced a reconsideration of just about every facet of our operations.
More recently, various effects of the pandemic—along with climate change and global conflict—have coalesced to cause a rise in costs that's impossible to ignore. As the costs of grain, packaging, and shipping go up, so goes the cost of beer—whether you're brewing it, serving it over the bar, or selling it retail.
The big question becomes, "Should we raise prices?"
It seems as if almost everything else has taken a price increase, including beer; many of the biggest breweries have added at least a dollar or two to their six-packs. But what about craft? Do we raise prices or hold? Do we get to increase profit margins during desperate times? Do we risk alienating an ever-burgeoning group of drinkers already enticed by seltzers, spirits, mixed drinks, and ready-to-drink cocktails (RTDs)?
Consider the New Landscape
I'd argue that we need to continue to think bigger. Rising costs are just the most recent of our industry's maladies. Although we're well past the most trying times of the early pandemic, on-premise sales remain down 20 percent in 2022 versus pre-pandemic levels, and tens of thousands of on-premise accounts closed in 2021 and 2022. A lack of office workers has significantly impacted the happy-hour business on which so many locations used to depend, people have curtailed late-night drinking, and fewer drinkers are inclined to travel to destination breweries, bars, and bottle shops; many are content to stick with their locals, especially if they're working from home.
There's no doubt that delivery and takeout—including to-go beers—have affected all of this, with would-be guests inclined to eat and drink from home more than before. Even retail sales of beer—important not only to breweries and bottle shops but also to bars and restaurants over the past few years—have slowed markedly; sales are up from 2019 but down from 2021. Plus, in addition to the consolidation of distributors and the shrinking of SKUs they're willing to carry, more breweries than ever are getting into the distribution game. Competition is fierce in the retail trade, as it is for the direct-to-consumer market. It seems like there's a glut of bottles and cans no matter where you look. And, while the growth of new craft breweries has slowed, that count is still growing.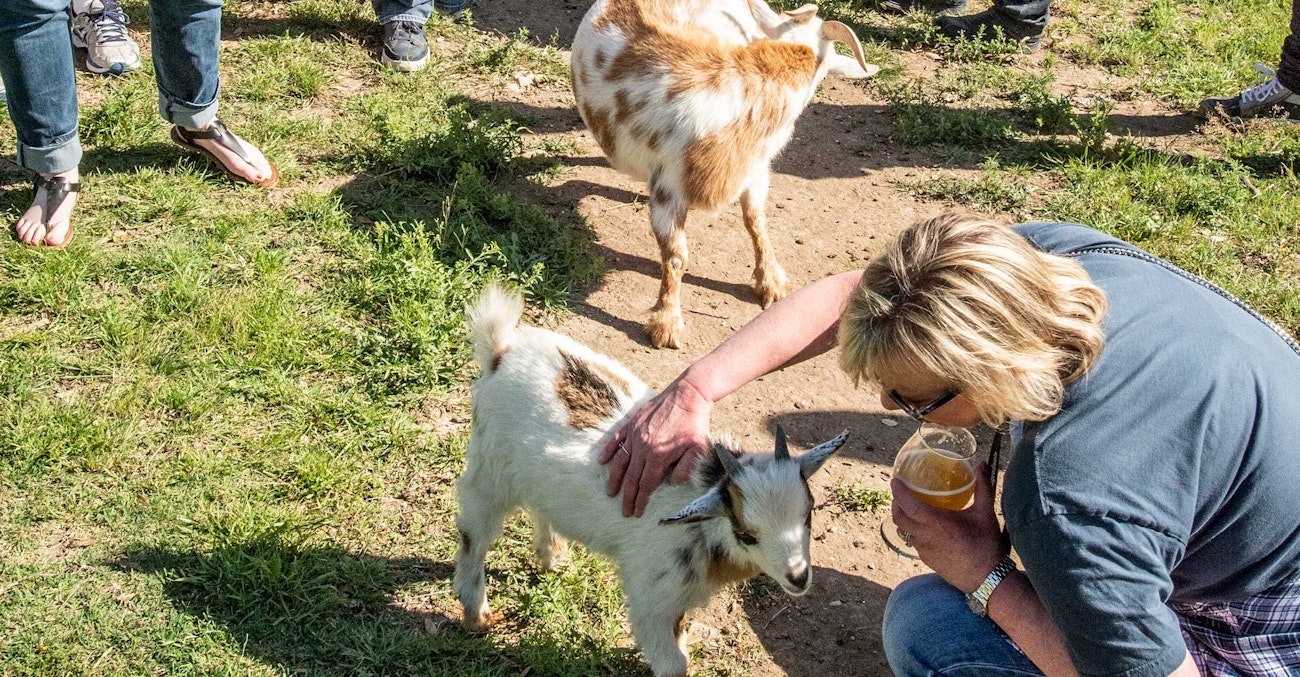 Bring Them In
So, what to do? What's the blueprint we need to weather these turbulent times?
Rather than focus on price increases, we need to look at maximizing sales. The first step in this process is to identify the various groups that make up our clientele and then think critically about how we can engage each on their own terms.
Take the youngest generation of drinkers—that crew of 21- to 34-year-olds who represent so much promise and panic for the craft-beer community. We know this group tends to go out more frequently than the older crowd. We also know they tend to spend less. We're aware that the younger generation—perhaps in an effort to differentiate themselves from their elders—has shown great interest in the non-beer sector.
To attract this segment to our taprooms, bars, and bottle shops, we need frequent opportunities for fun, with some delicious beers on the side. Recurring food events that focus as much on the activity as the ingredients—think crab feasts, pig roasts, or crawfish boils—work well. So do events focused on health, such as yoga, group bike rides, runs culminating with a slew of brews, community-supported agriculture (CSA) pick-ups, and small-scale farmer's markets. For those committed to community engagement, there can be political-­action panels, lectures, and discussions, along with opportunities to enjoy beer in new ways—from boozy trivia and blind tastings to beer-and-food pairing competitions.
Meanwhile, that loyal set of 35- to 44-year-old craft-beer cronies are going out less, yet they're spending more. Their dedication to beer is more decided, and there are opportunities to engage this group with less-frequent, higher-ticket events, such as beer tastings, lectures, dinners, beer fests, and bottle clubs, along with organized visits to legendary domestic and international beer locales. Bundling multiple events into a larger ticket price works nicely, as does building check averages during each visit with add-ons—think merch of all kinds, expanded food offerings, and even some top-shelf spirits to go along with those brews.
We also know these drinkers are less brand-loyal than the previous generation, making them more interested in not just what's new but also who's new. We've already embraced the interest in what's new in beer by pouring and stocking an ever-rotating array of styles, but it's time we truly champion the who's new—and our competition, more broadly. We all stand to benefit—breweries, bars, restaurants, bottle shops—from creating a scene around craft beer. We should continue to celebrate our community by hosting collaborative events, crafting collaborative brews, and creating "ale trail" maps—all of which encourage greater popularity, and sales, for those involved.
Liven It Up
Clearly, each of these approaches can and will attract all age groups, but what's most important is that we broaden our audience in new and classic ways. Private events and large-group reservations are more important than ever; they can make a slow night salvageable, and a busy night slammed. Rather than passively accepting interest, it's paramount that we actively court groups big and small. Get to know the hotel concierges, the convention center–event managers, your local wedding-venue directors, alumni group organizers, and the post-work sport clubs. And don't forget your local homebrewers—they're as rabid a fanbase as ever for great beer, and they're always looking for new and exciting locations to visit.
It's hard to say when the pre-pandemic behaviors and price structures will return—possibly never. Yet the current crisis calls for the kind of innovation and ingenuity that gave birth to the craft-beer scene decades ago—and which has kept it growing ever since. The alcohol business may be cyclical, with new trends and interests always on the horizon, but people never tire of a good time.
Striving to create memorable experiences—accompanied by delicious ales and lagers—will ultimately bring success, in addition to survival.