CBB // How did you get started in the brewing industry?
GM // Back in 2001, I visited Maui for the first time and fell in love with it as an island, as a place. I was an investment consultant living in San Francisco and was 23 years old at the time, and thought it'd be a great place to retire one day. I was drinking "local beer," which meant Kona, and over multiple visits here, I learned that it wasn't local but actually made on the mainland and shipped here.
I grew up in San Diego and went to the University of California, Davis. Local beer was a thing, although the word "craft" was still a new thing, but I saw an opportunity to create something authentic as opposed to something that was being shipped in and passed off as local. The simple idea of giving authentic local craft beer to the people of Hawaii led to the birth of Maui Brewing Co.
CBB // What was it like in the beginning?
GM // We opened up in January 2005 with a small seven-barrrel brewpub. We don't brew there anymore, but we still have the restaurant. Our dream was never to be the biggest; it was about making something specific. I dreamed of selling statewide and being on the shelf. It was a commitment to making innovative beers using local agriculture. We are Hawaii's largest craft brewery now, and I think that happened by staying true to our principles.
CBB // One of those principles is a commitment to the environment and incorporating renewable-energy technology. What have you put into the brewery, and why was this important to you?
GM // We looked at it in a bunch of different ways. From a purely fiscal standpoint, we looked at the changing market conditions and the ability to project costs and control them as we continue to grow. Grain, hops, and labor costs are all going up, but beer prices aren't keeping up with the rate of growth of cost. So when you're facing slimmer margins, how do you control costs long-term and put your company in a sound financial position?
Energy consumption is big at a brewery, and we're located in a hot and humid environment. So a lot of money goes into refrigeration, and we have some of the highest electric costs in the country. Plus, you can't ignore that there are significant federal and state tax credits for installing energy-saving systems.
Beyond that, our governor has created a mandate that our state be 100 percent sustainable energy by 2045. We felt that we could lead by example.
Manufacturing isn't a big industry here, but that's what we do, so we wanted to show that real sustainability can be done, and that you can be profitable at the same time.
The green movement also has great marketing potential behind it, but ultimately it provides a solid foundation for our team because in the long-term, we know what a kilowatt-hour is going to cost us, and we can plan accordingly. Being grid-independent is really important to us.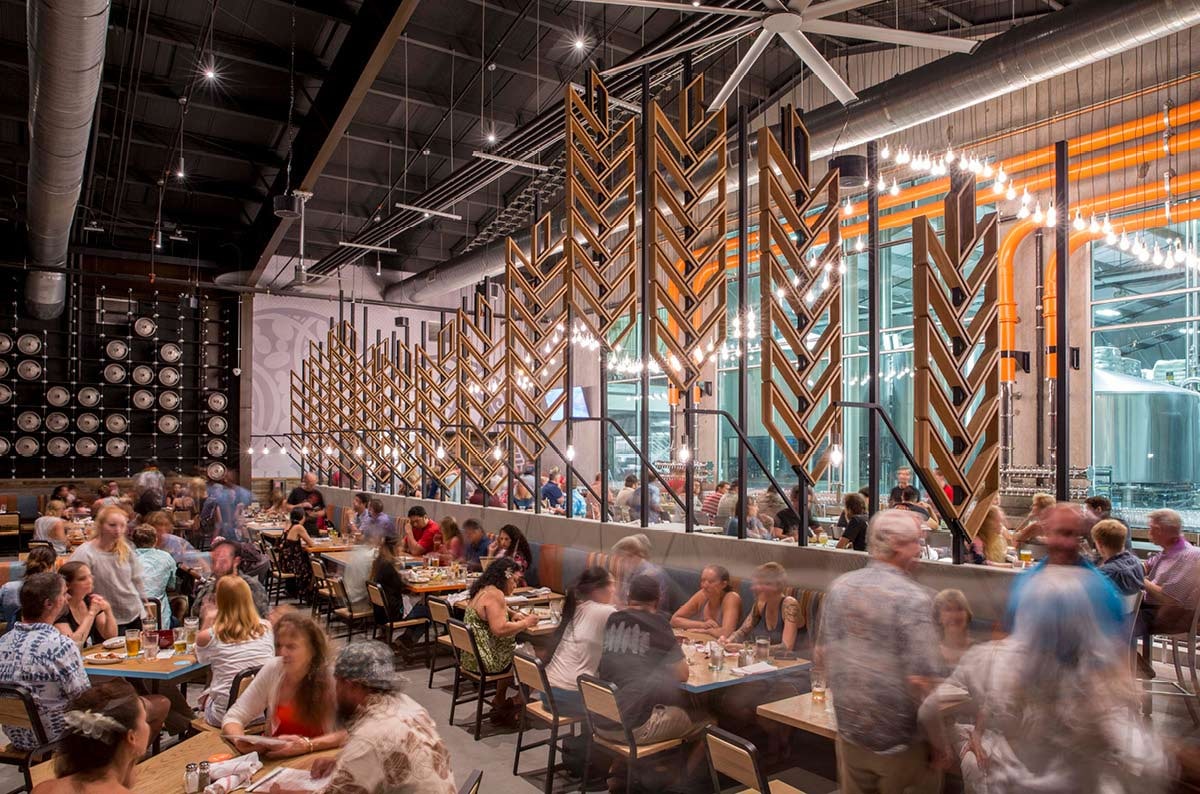 CBB // What have you done to achieve this?
GM // It goes back to 2005. We were broke, so we did whatever we could to save money—turning off lights, using occupancy sensors, trying to reclaim heat whenever we could. We didn't have money for solar, but as we grew, we started adding things. Long-term, though, we knew we wanted to be a leader in sustainable energy.
We started building our new brewery in 2012 and opened in 2014. We knew we wanted to go solar—not only for financial reasons, but because we owned the land and the building that we could put a lot of solar on. Each year, we kept adding new phases, and then we got to a point where we could start working toward being grid-independent as the building expanded and added some roof space. We added some awnings, too.
We've installed almost 1.2 megawatts of solar. We have dual 175kw biodiesel generators in which we use oil made from recycled restaurant waste–oil as well as local agricultural ingredients such as macadamia nuts and sunflower seeds that are pressed locally. We also have solar-thermal and carbon-dioxide recovery. We have 3.5-megawatt-hour Powerpack batteries from Tesla, the big cabinet-style ones.
Those together supply more than 100 percent of our energy needs at our current consumption.
Phase two will bring us to 80 percent grid-independence, and that's happening now. Phase three will happen later this year and will get us completely grid-independent. And we'll have excess energy. We can't feed that back to the grid, unfortunately.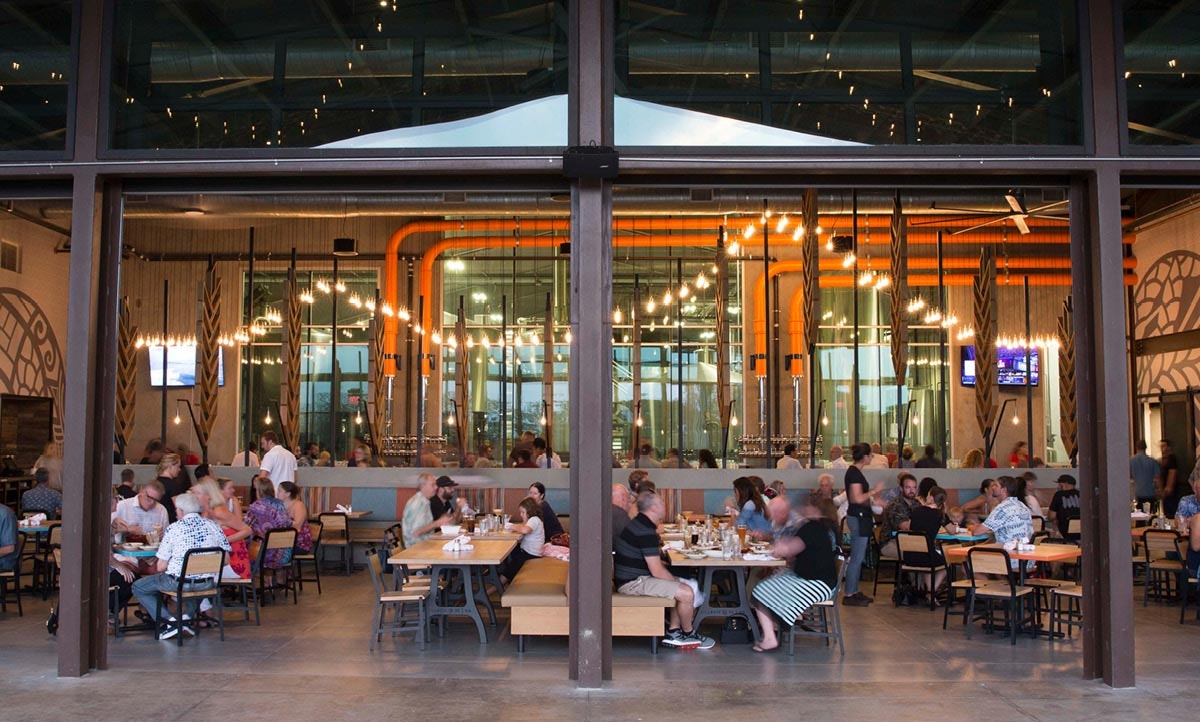 CBB // On the product front, you're making the move to add canned cocktails to your offerings. A number of breweries are doing this, thanks to a recent change in the craft-brewer definition by the Brewers Association. Why does that move make sense for Maui Brewing?
GM // There's a demand in the market right now for canned hard water, canned hard cocktails. When Cutwater Spirits came in here, they broke the mentality that canned cocktails were likely to be shitty. Now that they've been acquired by Anheuser- Busch InBev, I think we'll see some changes in the distribution model, so it makes sense for us to offer a local alternative. We're also in a place where everything needs to be shipped in anyway, so we thought it made sense to offer a local alternative to what was being offered by other companies that are shipping it in from the mainland.
This is actually an idea that I had with Youssef Cherney, cofounder of Cutwater and previously of Ballast Point, back in like 2010. Not to take anything away from them because they did an amazing job, but we talked about cocktails in a can, and they went for it. We had to change state law here to allow us to distill on-site and have different production methods. That took some time.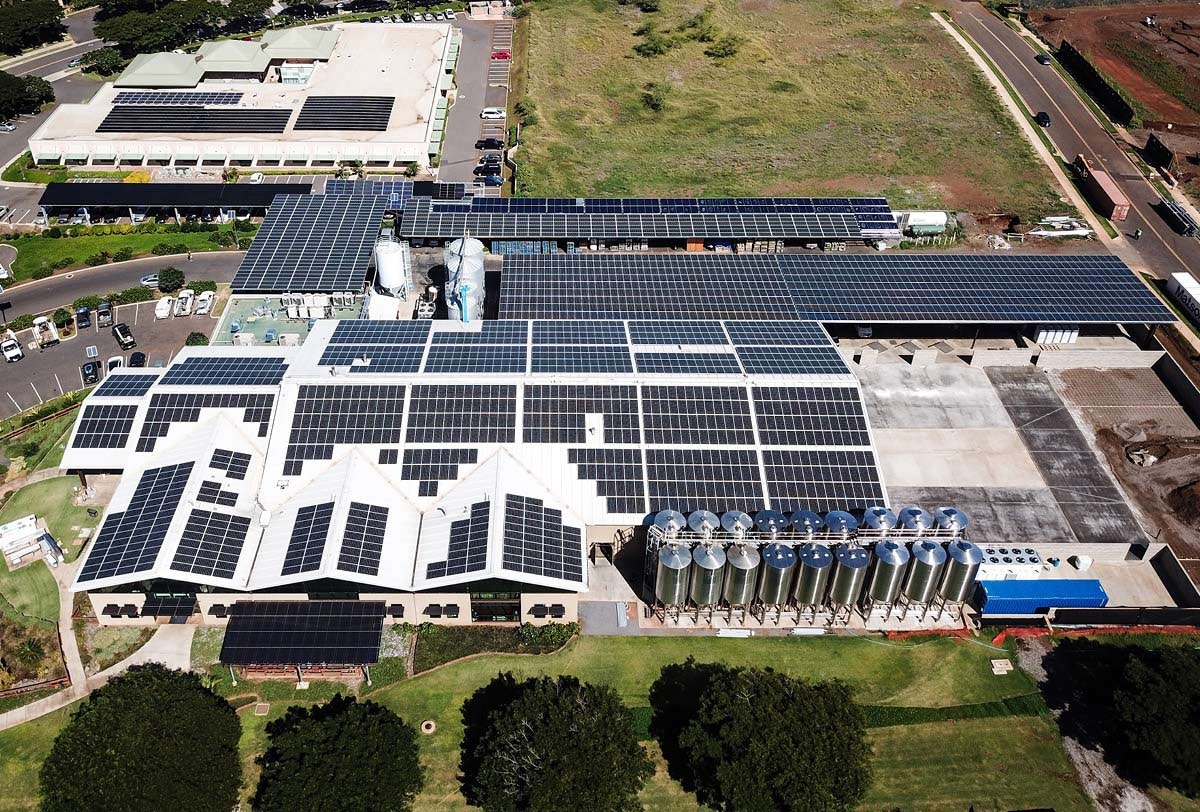 CBB // Why is this the right time for brewers to be diversifying?
GM // Really, there are people out there who just don't like beer. It makes sense to make something for them. We are looking at hard water; we have the cocktail program; we're looking at CBD sodas and waters; we have a coffee company and will be launching canned cold brew soon. Do any of those things mean that I'm not a craft brewer? I don't believe it does.
A smart craft brewer realizes what happens when you stay a stick in the mud. We've seen large and craft breweries face blows, shrinking volume, and even closures. If you're not willing to innovate and look and see where the market is going, then you're getting left behind.
This interview has been edited for length and clarity. Photos courtesy of Maui Brewing.