The COVID-19 pandemic dealt breweries variable hands, depending on their business models, and the cofounders of Chicago's Hopewell Brewing found themselves holding especially tough cards.
For safety reasons, they chose not to reopen their taproom after closing it in March, despite being a taproom-focused neighborhood brewery. They simultaneously saw draft sales to restaurants—a core part of their business—dry up, as those restaurants closed or reduced capacity. Then, in August, they had to issue a recall for three months' worth of beer inventory, after wild yeast contamination caused refermentation in their cans.
Yet they've done more than just hang on. Hopewell cofounders Samantha Lee and Stephen Bossu have responded to the pandemic's challenges in ways that address the immediate crisis while also setting the brewery up for future success. They've put in place new quality-control measures in cooperation with Omega Yeast, found more ways to sell beer to loyal patrons, maintained relationships with Chicago's restaurants, and released new styles of beer—and hard seltzer, too. Through it all, Bossu says, "We're making some of the best beer we have in our five years of business."
Taproom Brewery, Minus the Taproom
Despite rules that would have allowed Hopewell's taproom to reopen at reduced capacity this summer, Lee and Bossu chose to keep it closed, offering only to-go sales. Lee says that they lost out on sales, but also that the risk of any of the brewery's 10 employees contracting COVID was too great. Front-of-house employees help out with packaging and have contact with brewing staff; if one were to test positive, the entire brewery would have to shut down for days or weeks.
"That would be much more detrimental to our business than not selling through our taproom at 25 percent capacity," Lee says.
Hopewell has shifted 95 percent of its production into cans and bottles—double its pre-COVID percentage—making the all-hands-on-deck call for staff to help package it. Lee and Bossu recognize that isn't exactly what front-of-house employees signed up for, and they've tried to be as grateful and supportive as they can be during the pandemic. A Payroll Protection Program (PPP) loan helped the brewery retain hourly staff early on, and full-time employees—all of whom have insurance through the brewery—have been able to keep it.
"We're trying to make sure people aren't overworked, that they take time off when they can, that they know they still do have PTO, even though they can't go anywhere," Lee says.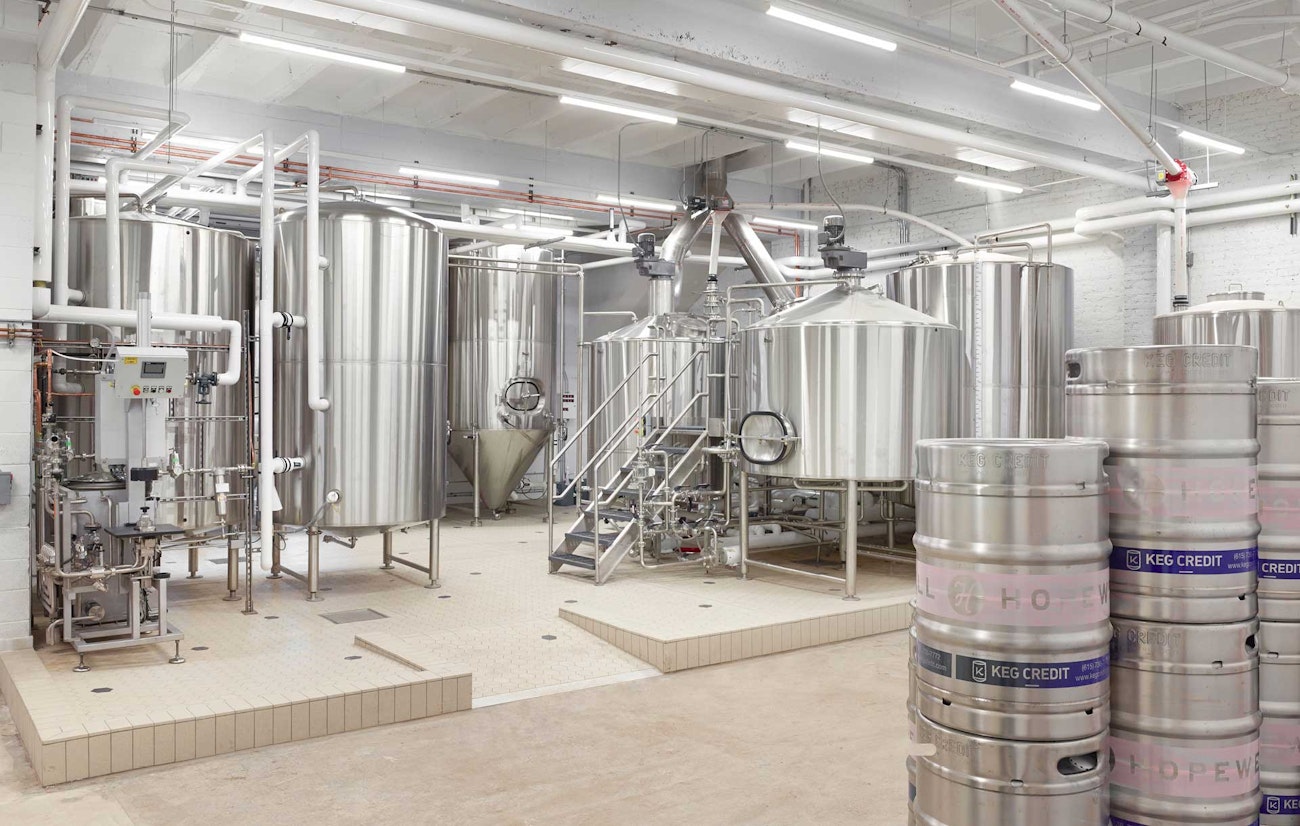 See You on the Internet
Beer sales and conversations that normally happen across the bar have migrated online during COVID. Lee says social-media engagement between Hopewell and its customers has been "pretty wild" since the pandemic began—customers ask detailed questions about beers through social media, offer more feedback than ever on Untappd, and order specific releases online after seeing them on Instagram.
Lee says she used to think of social media as just a place to post content to get the brewery's name out there. Now, she views social media as tools to drive sales, and she posts links to the brewery's online shop there.
"People are using social media for information now in a way they weren't before," she says. "They see, 'Oh, this restaurant is doing takeout, and this is their menu for the week. I'm ordering.' That's a shift even beyond COVID—this is the way people are using Instagram now."
As a result, Hopewell is taking a more strategic approach to Instagram; posts are brainstormed, photographed in advance, and discussed during the brewery's weekly branding meetings. In the absence of bartenders to explain the details of a beer release, these virtual announcements are more important than ever. Lee says the business still doesn't pay for social-media analytics or boosted posts because Hopewell isn't a large enough company to change its sales strategy based on those metrics.
Its social-media strategy is less about deciphering customers' buying patterns and more about connecting online with loyal customers—a move that's likely to continue to pay off far into the future.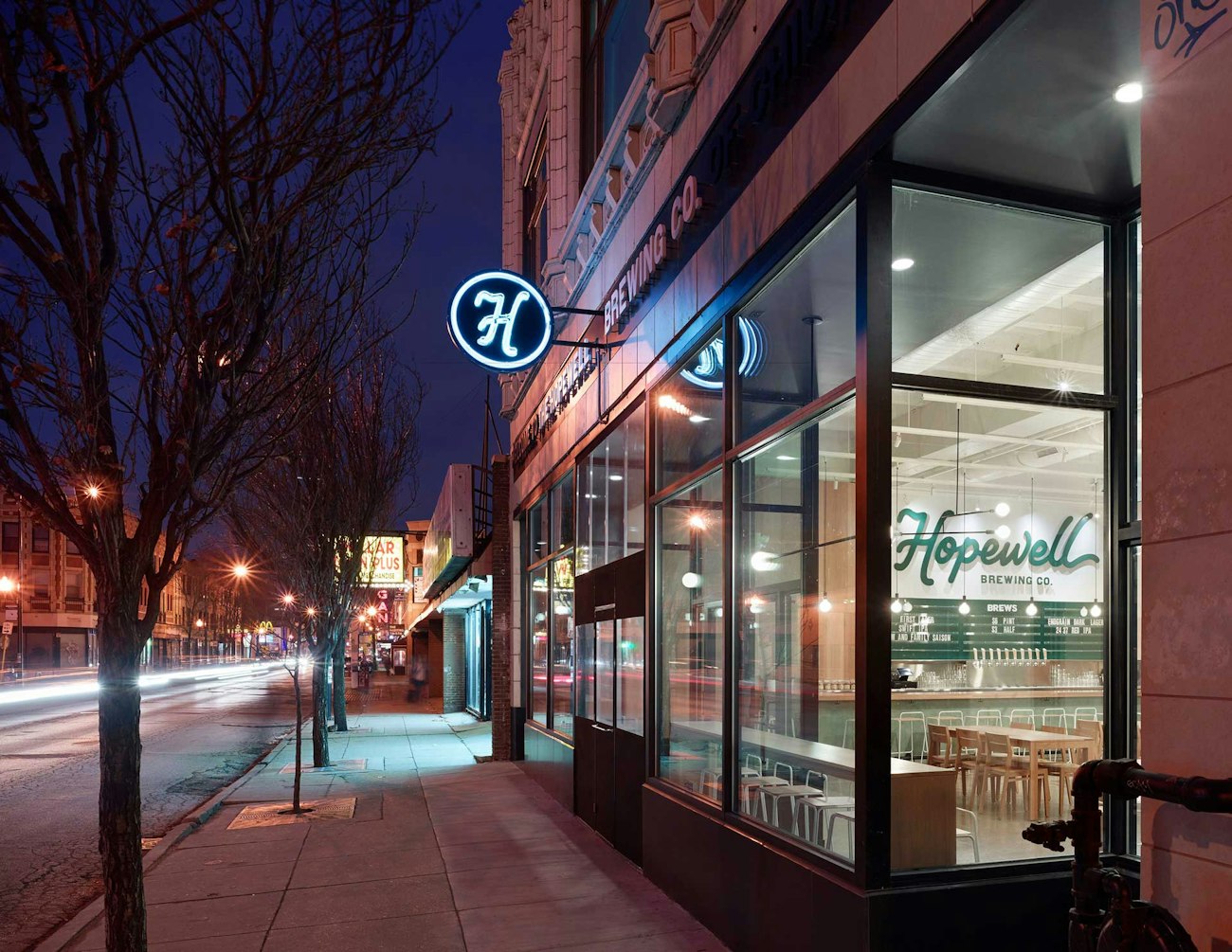 New Ways to Sell
Social media are just one part of a shift in the way Hopewell sells beer. Besides increasing its presence in Chicago grocery stores and bottle shops, the brewery has launched three new sales tools since the outbreak of COVID:
A straightforward online ordering system, allowing customers to pick up orders at the taproom.
Home delivery, which the Illinois Liquor Control Commission began to allow temporarily in March. (Hopewell had a head start with home-delivery logistics, as it self-distributes its beer and already had delivery vehicles and drivers in place.)
Hopewell Supermarket, a 500-square-foot portion of the taproom that Lee and Bossu converted into a retail shop with new coolers of to-go beer.
The market also sells pantry items such as jarred sauces and baked goods from local chefs. Again, while the Supermarket was a response to the pandemic, it's also likely to serve the business in the years ahead.
"Packaged sales from our space is something we've always wanted to increase," Lee says. "We figured if we're going to make changes now, we may as well make a change that will boost sales in our future, so we're not investing money in something we'll have to undo later."
The "supermarket" also maintains the brewery's relationships with Chicago's chefs, restaurants, and farmers. Lee acknowledges that profits from a few jars of sauce sold through Hopewell's market aren't likely to keep a restaurant afloat, but it's an easy way to support local businesses that have long supported Hopewell.
In September, the brewery also teamed up with nearby restaurants Mott Street and Mini Mott for a "neighborhood bike crawl" between their locations, offering a meal, beer, and dessert at subsequent stops for a $42 prepaid ticket.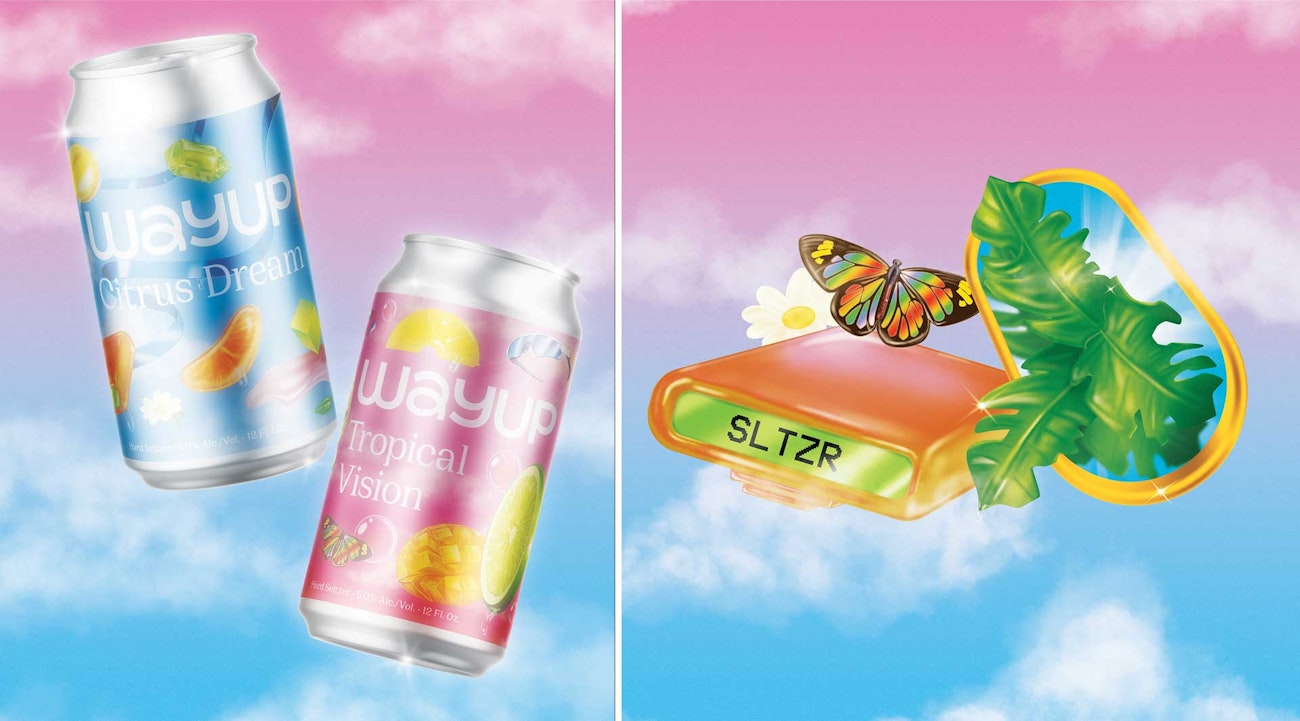 Room for Fun, Room for All
Hopewell's overall volume was down 30 percent as of early November, compared to last year; gross profits were down 46 percent due to packaging costs. Despite those financial headwinds—as well as a pandemic that is increasing in magnitude—Bossu and Lee say that Hopewell beers are more varied and fun than ever.
Without pressure to crank out pale ales and pilsners to supply local bars, Hopewell's brewers have filled the tanks with old and new favorites such as Fun Punch, a pineapple-passion fruit-mango-dragon fruit kettle sour; a new hazy IPA called Lightbeam; and a new line of hard seltzers called Wayup that debuted in November with flavors of yuzu-tangerine and pineapple-key lime-mango. Hopewell has found that while bars and restaurants insist on consistent beers with broad appeal, drinkers buying directly from Hopewell are willing to take a chance on something more novel these days.
"Maybe at home you're more game to buy a weird four-pack of a crazy IPA or a fruited sour or just a seasonal release," Lee says, noting that the brewery's seasonal beers, such as its fresh-hopped IPAs, sold faster than expected this year. "The only exciting thing we can do these days is buy seasonal things to remind us that time is passing."
Lighthearted approachability has long been at the core of Hopewell's beers: Take Lil Buddy, a helles packaged in colorful eight-ounce cans, or Ya Filthy Animal, a holiday-spiced sour red ale reminiscent of mulled wine. Consciously offering drinkers fun, quirky beers to feel good about now seems more important than ever.
Beers with fruit, spice, and familiar flavors are also part of the brewery's conscious effort to be a neighborhood brewery for all—well beyond the white, male beer enthusiasts who populate many a taproom. Having gender-neutral bathrooms, for example, was another easy way to project that welcoming attitude. "The types of beer we make and how we communicate them is a big part of that," Lee says. "But it's also who we hire and what we choose to look like."
Hopewell's reputation as a neighborhood brewery rather than a beer-geek destination is helping keep the business afloat during the pandemic, its founders say. Support from regulars in the form of a monthly beer subscription—called the Hopewell Fan Club—has been a source of crucial, predictable revenue. While products such as the Fan Club were a response to the pandemic, they're indications of how the brewery intends to build its long-term future: steady, local sales.
"This is making us all rethink what a future is in this industry. More so now, we're thinking about what it means to be a successful small business," Lee explains.
She says making sure her staff have health insurance, and access to generous family and parental leave has become more of a priority than ever. "People think, 'Oh, we have to get to 20,000 barrels a year.' Why? If we can live lives that feel meaningful and people can grow with us, that's more important than anything else."