For craft breweries, size is relative. With 19,700 barrels of production in 2021, Chicago's Maplewood Brewery & Distillery estimates it is the third or fourth largest craft brewery in Illinois. With that status comes pride but also slight discomfort, like a teenage boy growing into his father's jacket.
Growth can fund a more stable business that produces better beer. However, if it's not managed properly, it can also alienate the brewery from local drinkers and constrain experimentation. For eight years, Maplewood has successfully threaded the needle.
"People are always surprised when we tell them how big we are," says Adam Smith, Maplewood's special projects lead. "We try to keep that neighborhood vibe."
The next year will continue to test that balance, as Maplewood settles into its second location, a larger production and taproom space not too distant from its current space in the city's Logan Square neighborhood. Maplewood has been contracting out about 90 percent of its production, and this expansion will allow them to bring that back in-house. It will also help their distillery side expand its aged-spirits program. Founding brewer and CEO Adam Cieslak says the aim is to stay creative, locally relevant, and nimble, while also selling the volume that allows reinvestment in the business.
"There's a focus on continually doing smaller releases, consistently moving along and being contemporary, but you need to produce at scale if you want to grow," Cieslak says. "It's balancing those two things."
The simplicity of the mission statement belies the expertise it will require: to combine the best of a local taproom, a regionally distributing brewery, and a distillery under two roofs. Fortunately, Maplewood has established a blueprint.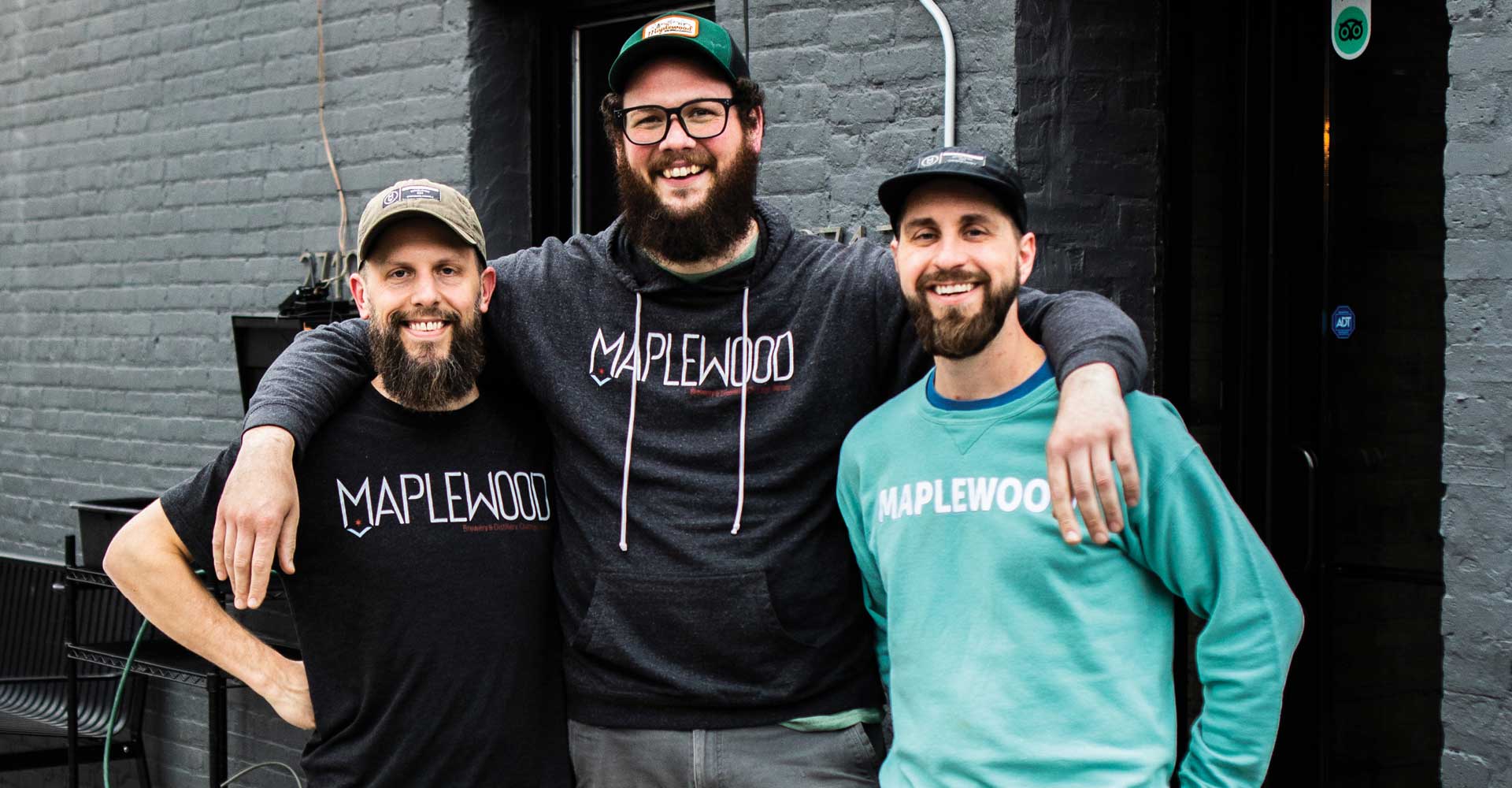 Keeping It Fresh
Over the past two years, Maplewood has seen a trend toward more flagships and familiar brands. However, die-hard craft drinkers—not to mention many brewers—still get a kick out of one-off releases. For Maplewood, the trick has been slotting in those limited beers while maintaining 100- to 400-barrel batches of its flagships, such as Juice Pants IPA, Son of Juice IPA, Fat Pug Oatmeal Milk Stout, and Charlatan Pale Ale.
"People like one-offs," Cieslak says. "They like some new, crazy hop that we brew with one time. But we have to be able to turn and fill up a couple hundred barrels with Son of Juice because a more regular beer drinker wants to go to the store and pick up what they like."
There's a middle ground: Maplewood also has found success with one-off variants of its core beers. These include a small-batch, Cashmere-and-Saaz dry-hopped version of flagship Pulaski Pils brewed for the state's Casimir Pulaski Day (and named, naturally, Cashmere Pulaski). Not only do these one-offs provide variety in the brewery's lineup, but they also subtly remind drinkers about Maplewood's flagships.
The brewery has found another way to hold drinkers' interest while still maintaining a predictable schedule for brewers, sales staff, and retail partners. Led by sales director Brittany Reitz, Maplewood launched its rotating lager series last year as "seasonal lagers," with each beer available for about two months. The benefits are twofold: Anticipation for the next installment invites faster sales pull-through (keeping beer fresh), and the seasonal aspect helps explain drinking occasions for lager styles that could be less familiar to some drinkers.
"That first 50-degree day, you're ready for the doppelbock. When it's 80 degrees, you're ready for the helles," says head brewer Roger Cuzelis. "Some of the lagers are German styles that might be intimidating for new drinkers, but you're telling them it's seasonal, and here's how to drink it."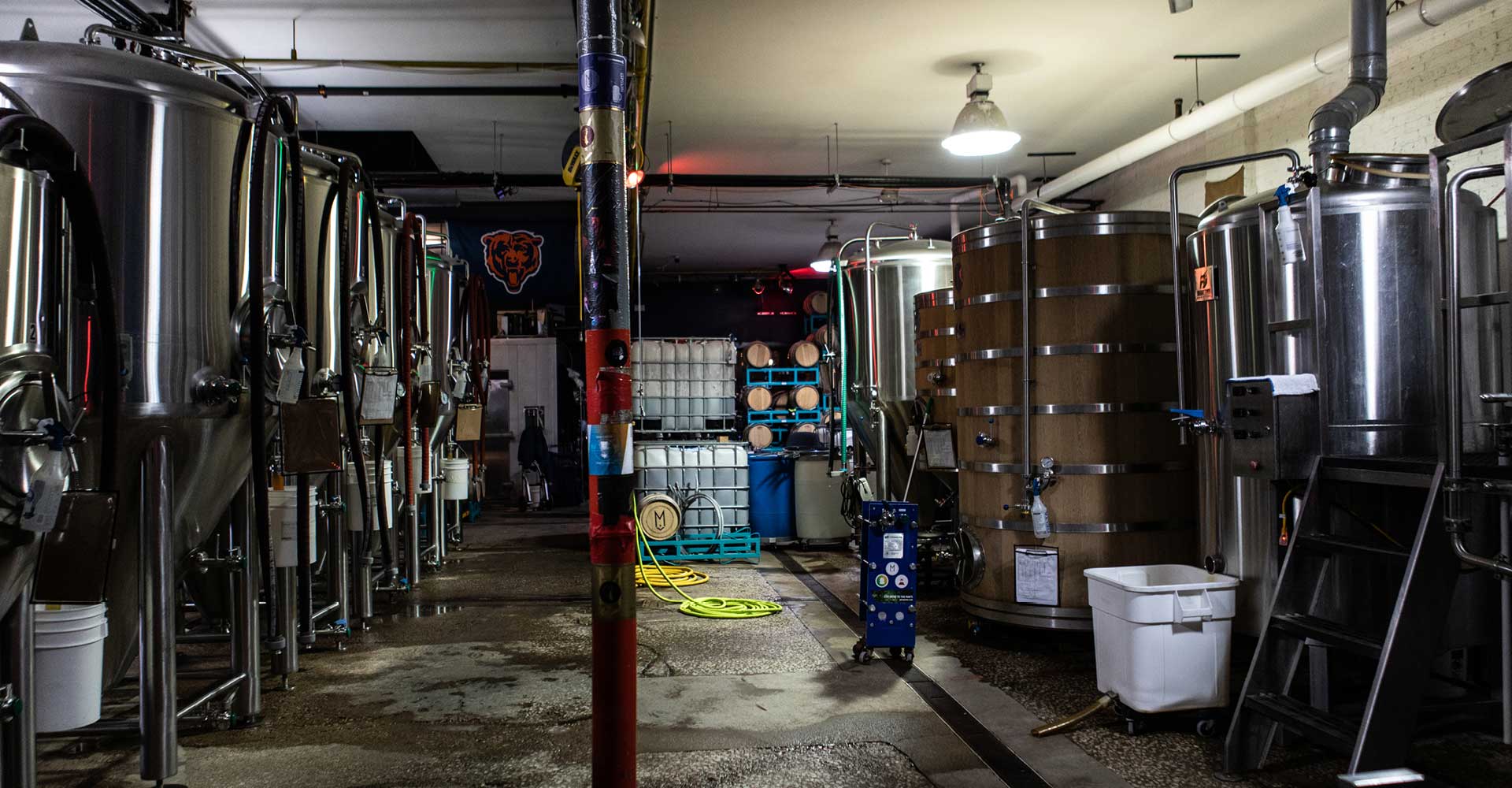 When Bigger Is Better
While small-batch beers occupy drinkers' short attention spans, it's 400-barrel batches of flagships that pay the bills for Maplewood. And nothing has made a bigger difference for the quality of those core beers than the relationships with suppliers that the company has established and developed over time.
A few years ago, the brewery was contracting for a few hundred pounds of certain hops per order. Today, it's contracting for 4,000 or 5,000 pounds from a single lot. That tight relationship with a supplier, Cieslak says, has been the biggest factor in ensuring consistent, high-quality batches of its core beers. He mentions receiving frequent Zoom calls from one of the brewery's suppliers, a 75-year-old hop farmer in New Zealand. The brewery's trusted label-company representative also makes it a point to check the press during printing runs, to ensure their labels successfully achieve a desired look and feel. During one such run, the rep noticed print issues and proactively adjusted the press, and then overnighted the corrected labels to the brewery—all without being asked.
Time and growth also are paying off when it comes to acquiring barrels from brokers. This is especially relevant given that Cuzelis has noticed a growing preference among stout drinkers for sought-after bourbon barrels rather than a slew of adjuncts.
"Instead of coconut, somebody would rather have an old Pappy or Elijah Craig barrel," he says. "Being able to get those barrels has been all about relationship-building."
Cuzelis says he's eager for the expansion into a second location, which will bring the portion of brewing that Maplewood has outsourced to its contract brewing partners back under his watchful eyes. While those brewers have done a good job, he says, nothing can replace the ability to have his own brewers along for every step of the process. "I'd love to go to a tank and do a quality run on every single batch," he says.
This emphasis on quality is characteristic of Maplewood's employees, who bring the topic up frequently in conversation, pointing to it like a north star. If someone had never visited the taproom but asked a friend who had what it was like, Cieslak says he hopes the friend would say, "They had something for me, and it was damn well made."
A focus on quality—not just of beer but also of taproom experience, label art, even social-media posts—is fundamentally important, especially for small breweries that cannot afford to lose fans and customers. "You never know what's going to turn somebody off," Cieslak says.
So far, Maplewood has earned a reputation for firing on all cylinders, says Chalonda White, the Chicago-based writer behind Afro.Beer.Chick, and co-host of The Neat Pour, a bourbon-focused podcast. "The taproom itself, it's just a really chill vibe," she says. "They have good beer, they have good cocktails, they have good spirits.
"That's why I say it's a destination brewery in Chicago."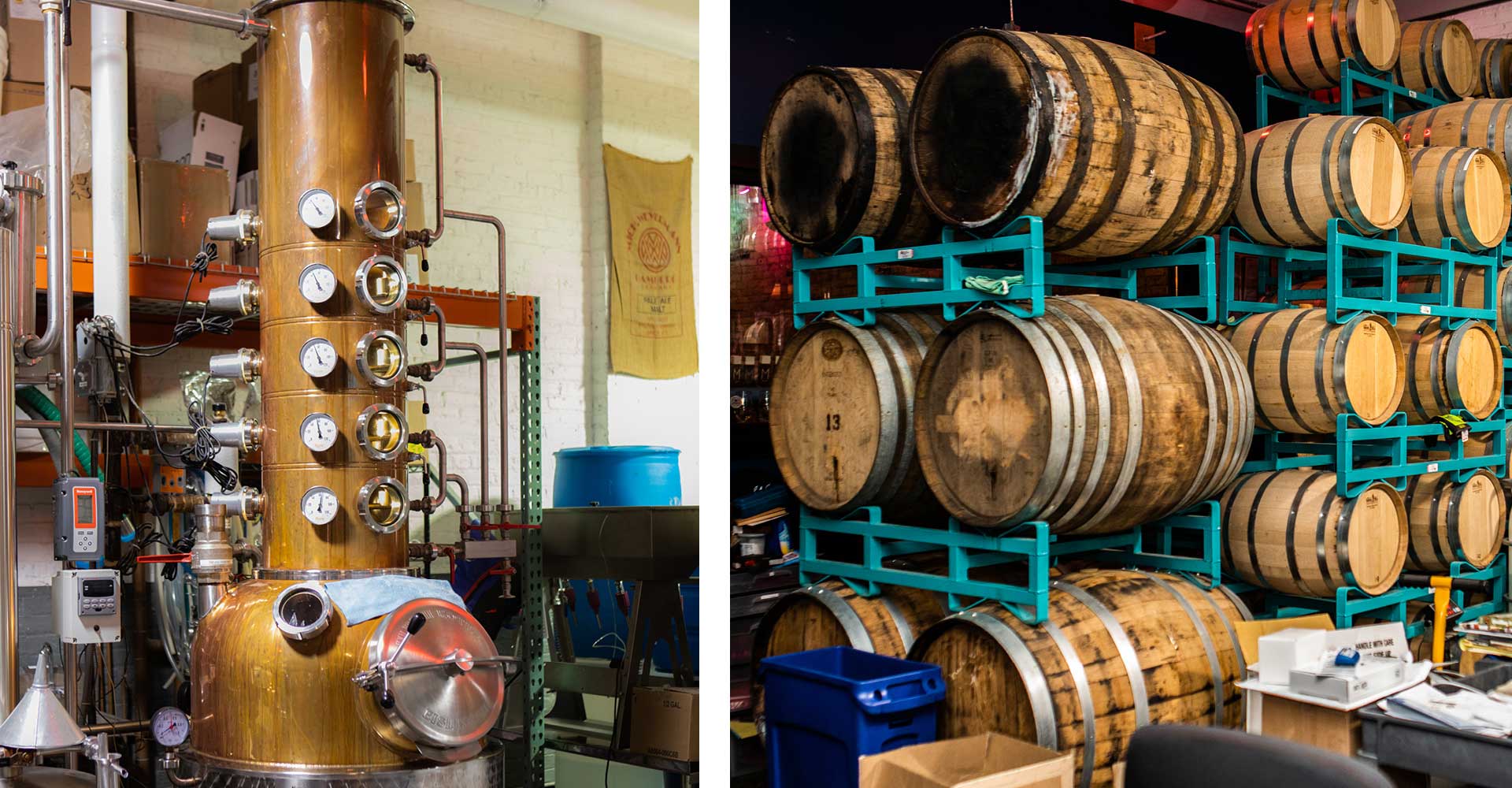 Beer-Funded Barrels
Distilling was always part of the plan for Maplewood, though production and time constraints on that side of the business meant the company became better known for its beer than its spirits, at least initially.
"The business profit is primarily beer," Cieslak says. "Our beer production was almost an investment made to fund the barrels."
Without considerable space for barrels until now, Cieslak says, it's been "a snail's pace to growth" for the spirits side. Maplewood's second location allows more aging space, with the goal of making Maplewood's whiskies available year-round. The distillery side—powered by a 250-liter still—is currently in growth mode, as they ramp up production of spirits that include Fat Pug American Malt Whiskey, Rye to Perdition Rye Whiskey, and Spruce Gin, the latter of which is made with Colorado spruce tips and other botanicals. A greater marketing push behind a line of canned, ready-to-drink cocktails they launched in 2021 also is planned for this summer.
Already, however, the ability to both distill and brew has paid dividends in terms of customer interest in Maplewood. The Publican, one of the first restaurants in Chicago to champion the simpatico relationship between craft beer and seasonal American food, almost always has a draft or canned Maplewood beer on its tightly curated list.
"It's a fun talking point for the servers to say it's not just a brewery but a distillery all under the same roof, and I think that sparks interest for customers as well," says Aaron Peck, The Publican's beer and wine buyer.
That duality was behind Peck's decision to partner with Maplewood last year to host not only a beer dinner but also a beer-and-cocktail pairing dinner at The Publican. The kitchen even used the brewery's hops in bread recipes and the distillery's gin for curing salmon. The event sold out the entire restaurant.
"A straight-up beer-pairing dinner is maybe boring; everyone's done that for so long," Peck says. "But this was well received by all the guests who came in."
As Maplewood plans ambitiously for more spirits and beer production, it aims to hold fast to the scrappy, small-brewery obsession with every detail. While forecasting gets longer, orders get larger, and the financial stakes become higher, the team again looks to its guiding principle: quality above all.
"It's important to get our beers into the bigger shops and markets because that moves a lot of volume. And sometimes it's hard to decide what that mass market wants," Smith says. "But it turns out, well-made beer usually wins."