Here's a thought: In Germany—the land of the Reinheitsgebot—it is not at all unusual for breweries to produce drinks besides beer. In fact, the home of the so-called "beer purity law" loves to mix its beer with soda and bottle it—i.e., biermischgetränke, or beer mixed drinks, such as radlers and diesels.
Of course, they still brew a ton of beer, and there is plenty of demand for it. But many breweries are also beverage businesses—producing soft drinks, waters, juices, schnapps, and more.
Florian Kuplent, cofounder and brewmaster at Urban Chestnut in St. Louis, mentions this relatively common German practice when he discusses his brewery's diversification into other beverages, including hard seltzer. The 148-year-old brewery where Kuplent got his start—Brauerei Erharting in Upper Bavaria, about 50 miles east of Munich—was no different. Even today, Erharting produces bottled water, orange and lemon soda, cola, and a low-calorie "isotonic" sports drink.
"It was just part of their business, because they supply restaurants," Kuplent says. "And part of that portfolio is that they make a higher margin on their sodas, typically, because they have a contract with the restaurant, and they can sell them those products. So, they produce them, and it's an additional profit center for them."
Kuplent, of course, loves beer. Reverent German-style lager and wheat beer remain an important part of Urban Chestnut's identity. "In the beginning, when we started the company, we didn't really talk about doing anything aside from beer," he says. "We've certainly come from a beer-only company to where we see ourselves more of a beverage company, I guess."
Kuplent says these other beverages—such as hop-flavored sparkling waters, hard seltzer, and cider—are still a small slice of the business with limited distribution compared to their beers. However, "we've definitely seen that there's a market for many, if not all, of those products. And we're certainly planning to increase the distribution on, really, all of them at this point. And [we're] also looking at adding [more] flavors and a few other things over the next couple of years or so."
He notes that breweries already tend to have everything they need to produce these other drinks.
"When you look at beverages, you need tanks to produce the stuff," Kuplent says. "Usually there's some sort of blending involved. In the case of the hard seltzer, there's a brewing aspect to it, a fermentation aspect to it. We have a lot of this equipment already in the brewery. It makes sense to utilize that for the production of other beverages. So that's definitely something that we have done and plan to focus on a little bit more in the future."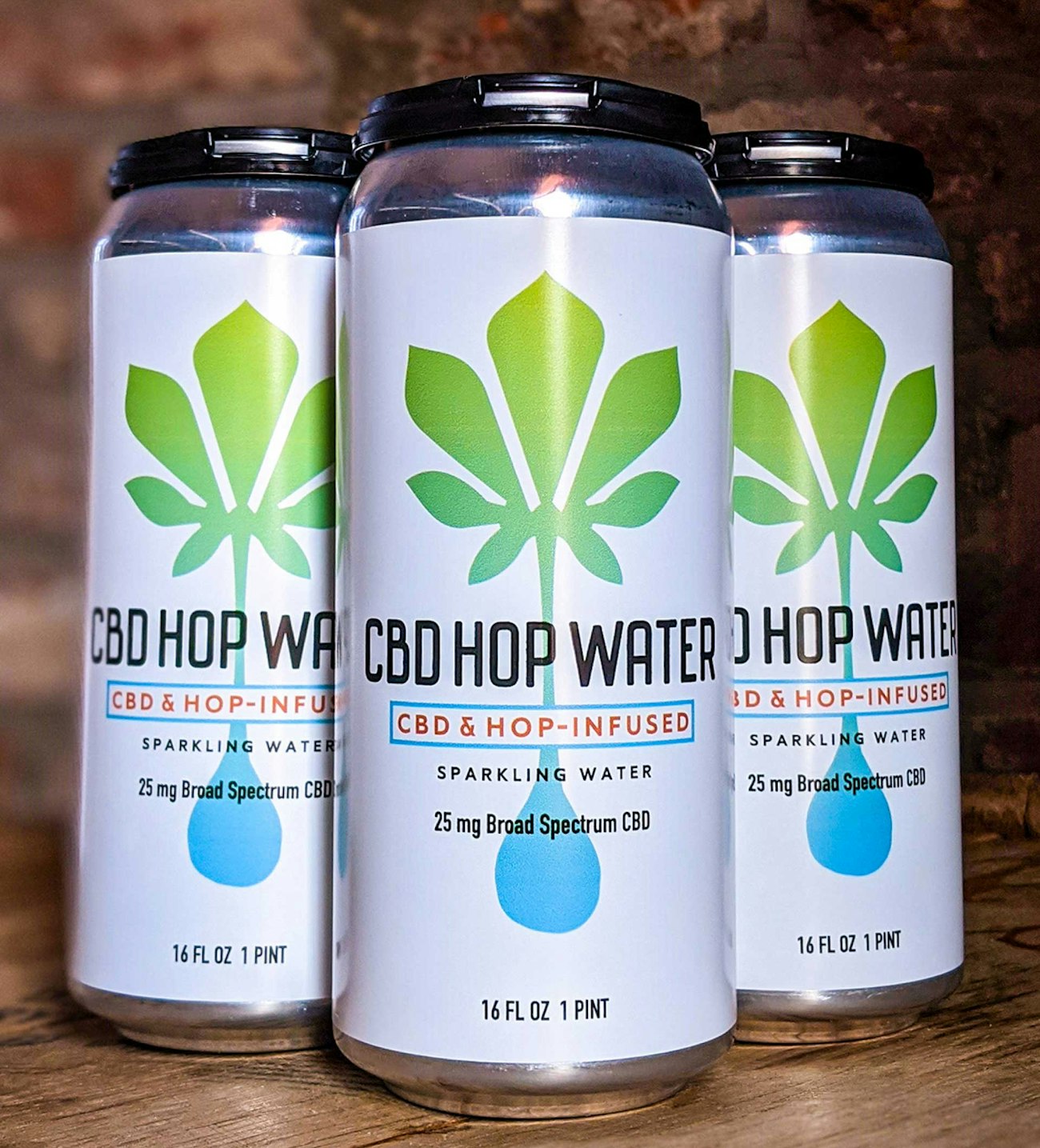 From Beers to Beverages: Shifting Identities
American drinkers have certain expectations from craft breweries, but inevitably those expectations shift and evolve. Often, brewers themselves lead that shift by showing their customers what else is possible—what else can be flavorful, tasty, and worth drinking.
It wasn't even seven years ago, for example, that the Brewers Association still had a definition of "craft brewer" that insisted its flagship be an all-malt beer, and that such a brewery should not produce much beer with adjuncts that lighten flavor. Today, it's more widely accepted that even a low-strength, adjunct-laden lager can be a "craft" product.
Here's something that remains part of that BA definition: A craft brewer still needs to produce mostly beer, and not mostly not-beer. Flavored malt beverages are not beer, and they never will be. In other words, an independent brewer whose hard seltzer finds runaway success may find themselves on the wrong side of the definition.
In that way, our expectations for independent craft breweries still cling to some idea of beer purity. We no longer expect them to be Reinheitsgebot, but we still insist that our breweries produce mainly beer.
What's ironic is that the land of the Reinheitsgebot has a more practical view of what breweries can do.
"Yes, the beer market is growing. Craft beer is doing well. But there are other opportunities out there," Kuplent says. "I'm very pragmatic. It's not like I'm going to say, 'Hey, no, we only get to do beer because that's what we set out to do.'
"I think there's lots of fun things that can be made."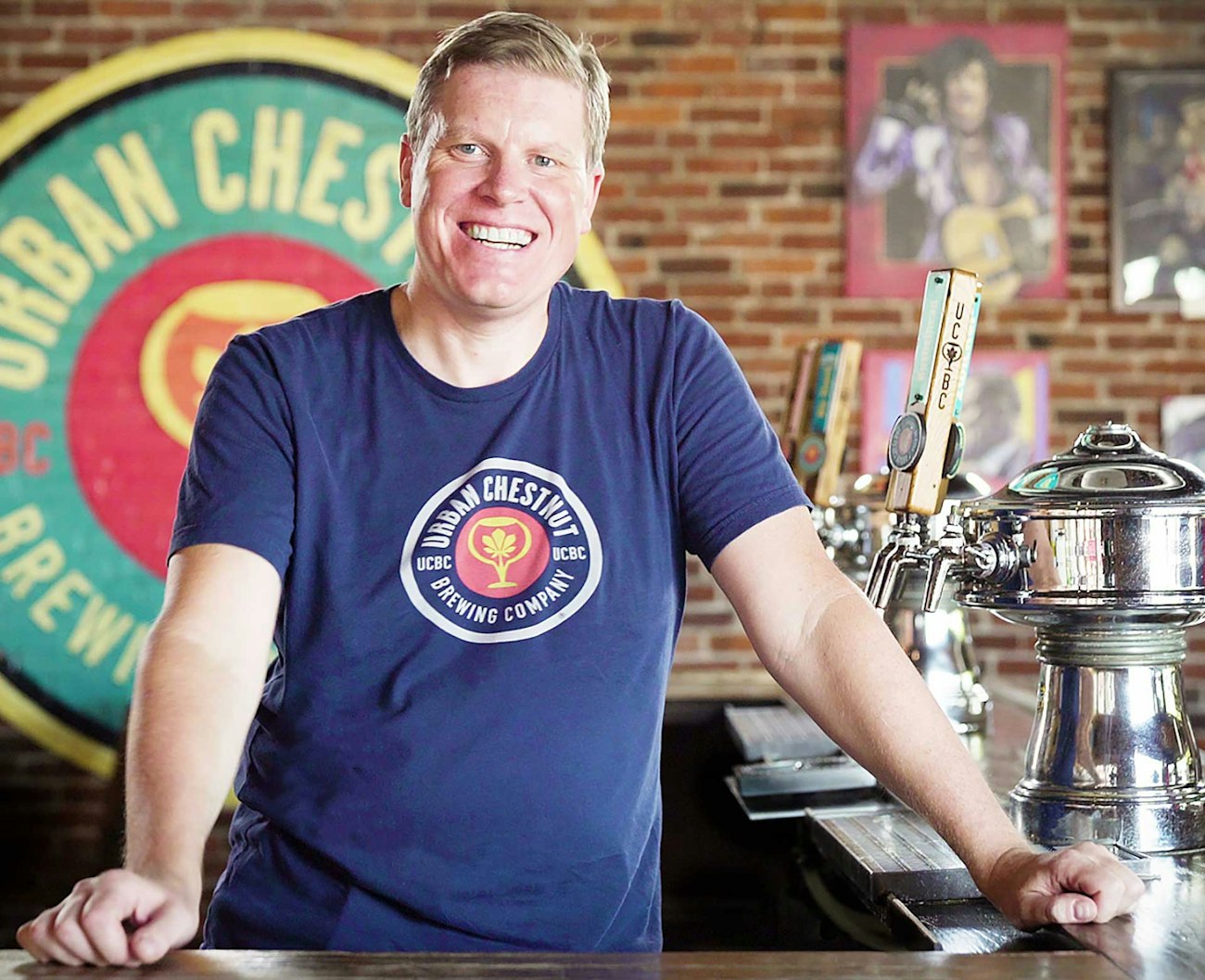 Not-So-Hard Seltzers
One of the items regularly available at Urban Chestnut's taprooms recently has been the accurately named Hop Water. It's simply flavored, sparkling water in three varieties: Original, Ginger, and Grapefruit. The hop flavor comes from a blend of low-bitterness hop extracts. It's inexpensive to make and goes for about $5 per four-pack.
"It's really just carbonated water, essentially, that we infuse with a specific hop product and natural flavors that we pick because we enjoy the flavor," Kuplent says.
With all the companies out there producing fruit flavorings, it can be difficult to find one that doesn't taste fake. "There are a lot of artificial-tasting and -smelling flavors out there that I don't particularly like," Kuplent says. "So, we try to stick with ones that we think kind of get the real fruit or the real experience across, that we think give the best natural experience."
For the hop flavor, the team tried different extracts and blended some together until they got a product they liked. There should be some bitterness, Kuplent says, but it should be low. "You really don't want it to be very bitter because I think the balance would just be off at that point."
The Hop Waters have a special variation—CBD-Infused, which goes for about $13 per four-pack. The process of making it is similar but includes a water-soluble CBD product that the brewery orders from a CBD supplier. "It is a fairly expensive product," Kuplent says. "We obviously guarantee a certain amount per volume. So, the math behind that, we want to add a specific amount per volume anyway. But in this case, we want to make sure we're accurate on that. So that just adds a little bit of additional complexity to it, if you will, but it's really the same process."
Not-So-Soft Seltzers
Like many other breweries these days, Urban Chestnut has waded into the fizzy waters of hard seltzer. The Urban Seltzer brand so far comes in two varieties: Passion Fruit & Citra, which again includes hop extract, and Lime & Salt.
One way they arrived at those flavors was via feedback collected at their Urban Research Brewery, or URB. This pizzeria-brewpub across the street from the Grove beer hall is where visitors can sample flights of different beers (or other beverages) and provide feedback via an app. In exchange for the opinions, participants get an additional beer. The brewery considers the opinion data when it develops new brands.
The process of producing the hard seltzers is not all that different from producing the waters, Kuplent says, except that you first ferment the neutral alcohol base—the sugar wash. "We ferment at a higher gravity and then just blend it down to whatever ABV we're looking for," he says. "We don't filter, so our products are slightly hazy. We also don't do any activated-carbon treatment or anything like that. It's really just the natural alcohol base that gets used as base, and then we add the [other] ingredients to that before packaging."
So far, they have only brewed the Urban Seltzer twice. Kuplent says he personally has a slight preference for the lime and salt version, but the two flavors sell about equally. As far as profitability, Kuplent says that their margins on hard seltzer are roughly comparable to beer because the scale is smaller and the flavorings are relatively costly.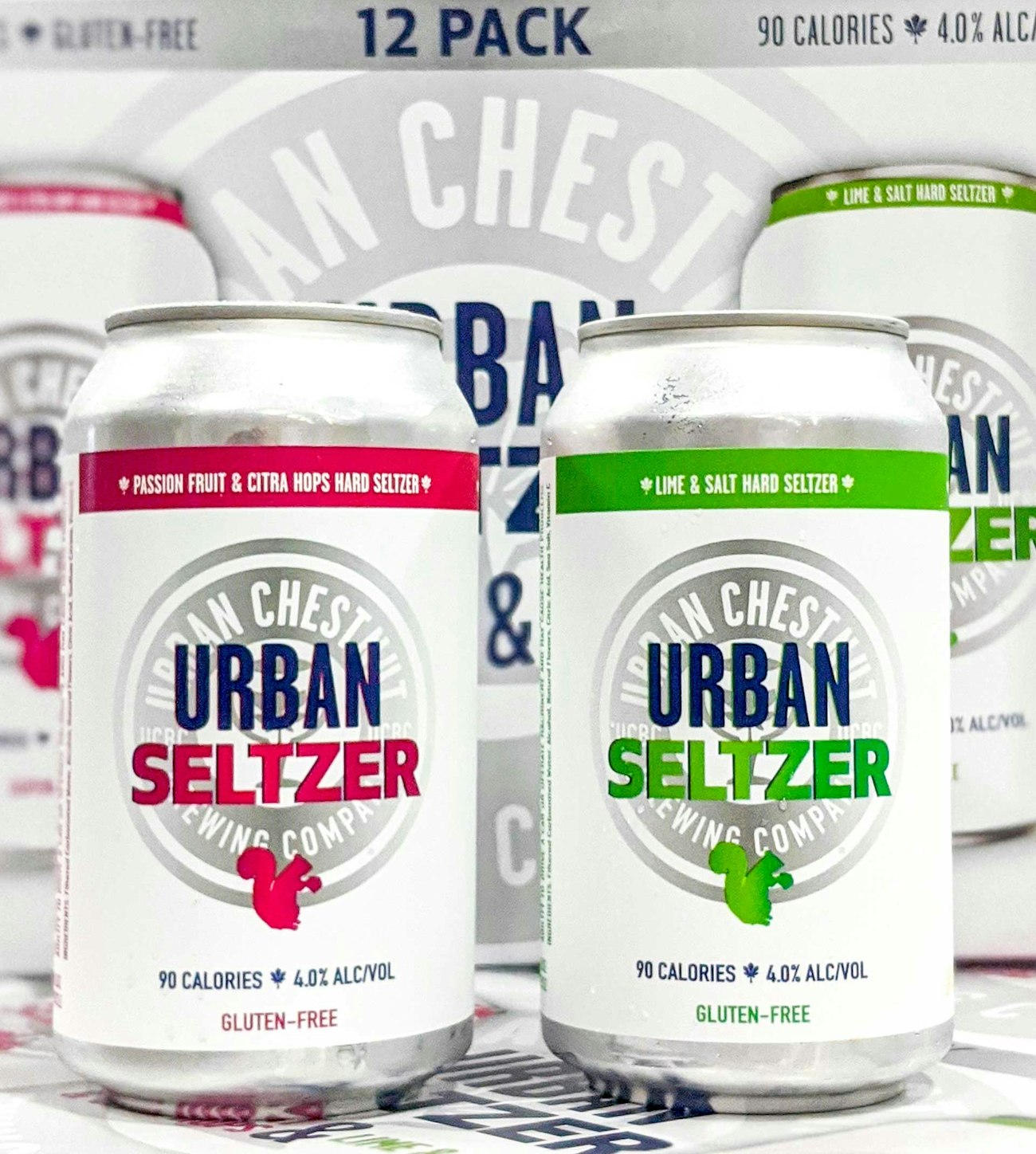 Radler, Cider, Schnapps, & More
Urban Chestnut also produces radler—beer blended with flavored soda, traditionally meant as a lighter drink for cyclists. Big Shark Lemon debuted in 2018, followed by Big Shark Grapefruit a year later. Radlers are a familiar sight at virtually any German bar, beer hall, or beer garden. "The radlers were kind of a natural extension of what we were already doing, in a way," Kuplent says.
The oldest non-beer drink in the repertoire, however, might be Bushelhead, the draft-only cider they've been producing since 2012. A cranberry version briefly appeared two years ago. The idea there has always been to provide an alternative for people who don't want beer or who avoid gluten. A handful of bars and restaurants in St. Louis also serve the cider on draft.
On the stronger end of the spectrum, Schnickelfritz Bierschnaps debuted in September 2020, produced in collaboration with local craft distiller Switchgrass Spirits. Distilled from Urban Chestnut's own Schnickelfritz Bavarian-style weissbier, the schnapps checks in at 40 percent ABV.
Finally, they even produce some coffee, in cooperation with the local roaster Kaldi's Coffee. The roaster sends the coffee to the brewery, where they cold-brew and package it.
One issue that often gets overlooked when venturing into these other beverages, Kuplent says, is consumer safety. Bacterial contamination and unfermented sugars present serious dangers to consumers if the brewers don't know what they're doing. "Adding sugar, or not fully fermenting certain things, or not having a low enough pH on some of these unfermented things—they could potentially be a nice breeding ground for pathogens that could really harm someone."
They consider any new ideas carefully and think about how to produce them safely. "Sometimes our sales guys come up and say, 'Why can't we do this?' Well, because it's just too risky," Kuplent says. "If something happens, we could actually harm people. So, cider is a good example of that. When you don't fully ferment the cider and don't pasteurize and prepackage it—obviously, that's a formula for disaster."
Whatever new drink they produce, he says, it needs to be held to the same high standards as their beers. "Whatever we do, we want to focus on the quality of that product."